Vision has emerged as an exciting and interdisciplinary area of investigation. Professor Kimia's research in vision is mainly concerned with the problem of recovery, representation, and recognition of two and three-dimensional shape from real images.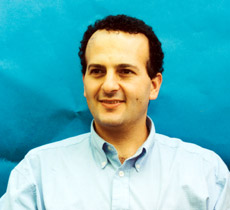 BENJAMIN KIMIA
Professor
Engineering
Phone: +1 401 863 1353
Phone 2: +1 401 863 2177
E-mail: Benjamin_Kimia@Brown.EDU

Benjamin Kimia's Brown Research URL:
http://research.brown.edu/myresearch/Benjamin_Kimia

On The Web:
Benjamin Kimia


Are you Benjamin Kimia? Click here to edit your research profile.