Shreyas Mandre's research interests include:

1. Fluid structure interaction: Applications include human and animal phonation, volcanic tremor and energy harvesting.

2. Acoustics: Excitation of sound in organ pipes, and thermal effects in sound propagation, with application to refrigeration and energy harvesting.

4. Capillarity, wetting and evaporation: Droplet splashing, spreading, and evaporation-driven dynamics. Applications include ink jet printers, nano-scale assembly and water desalination.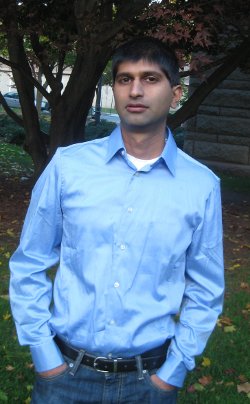 SHREYAS MANDRE
Assistant Professor of Engineering
School of Engineering

E-mail: Shreyas_Mandre@brown.edu

Shreyas Mandre's Brown Research URL:
http://research.brown.edu/myresearch/Shreyas_Mandre

On The Web:
Fluids@Brown

Brown collaborators:
Collaborators at other institutions:
L. Mahadevan, Harvard University
Michael Brenner, Harvard University
Neil Balmforth, University of British Columbia
Anja Slim, Harvard University
Amala Mahadevan, Boston University
Ning Wu, Colorado School of Mines
Shmuel Rubinstein, Harvard University
Tobias MM Schneider, Harvard University
Are you Shreyas Mandre? Click here to edit your research profile.